Breast Oil
Regular price
$18.00 USD
Sale price
$10.00 USD
Unit price
per
Sale
Sold out
When you stimulate lymphatic flow through movement or gentle massage it moves nutrition to cells and moves waste away. 
The lymphatic system doesn't have a pump like the circulatory system does. Our movements create the pumping action instead. But because we're a relatively sedentary culture and bra-wearing (and sometimes because of having tight tissues prone to adhesion, or a current or prior infection) many of us have a lymphatic system that's unstretched or compressed, preventing good lymphatic flow.
Lymphatic massage is very gentle, done with almost no pressure. 
Deeply penetrating castor oil is perfect for swollen glands, breast massage, or castor oil packs. I mixed it with olive oil so it's not as heavy and sticky. The calendula, dandelion, and violet were grown and infused by me. They chosen because of their affinity for moving lymph.
Breast massage is wonderful for anxiety, grief, tension, breast pain, cysts, blocked ducts (lymph and milk), and immune health.
Ingredients

olive oil, castor oil, calendula, violet, dandelion

The plants are either certified organic, ethically wildcrafted by me, or homegrown with love and without chemicals.
Shipping & Returns

returns cannot be accepted due to the small size of my operation and the nature of my products. Read the ingredients and test the product on a small patch of skin first. That said, if you are unhappy, let me know and I will try my best to help.
Product Size

2 oz / 59 ml glass bottle

dropper top
Care Instructions

keep bottle away from direct sunlight and heat
Share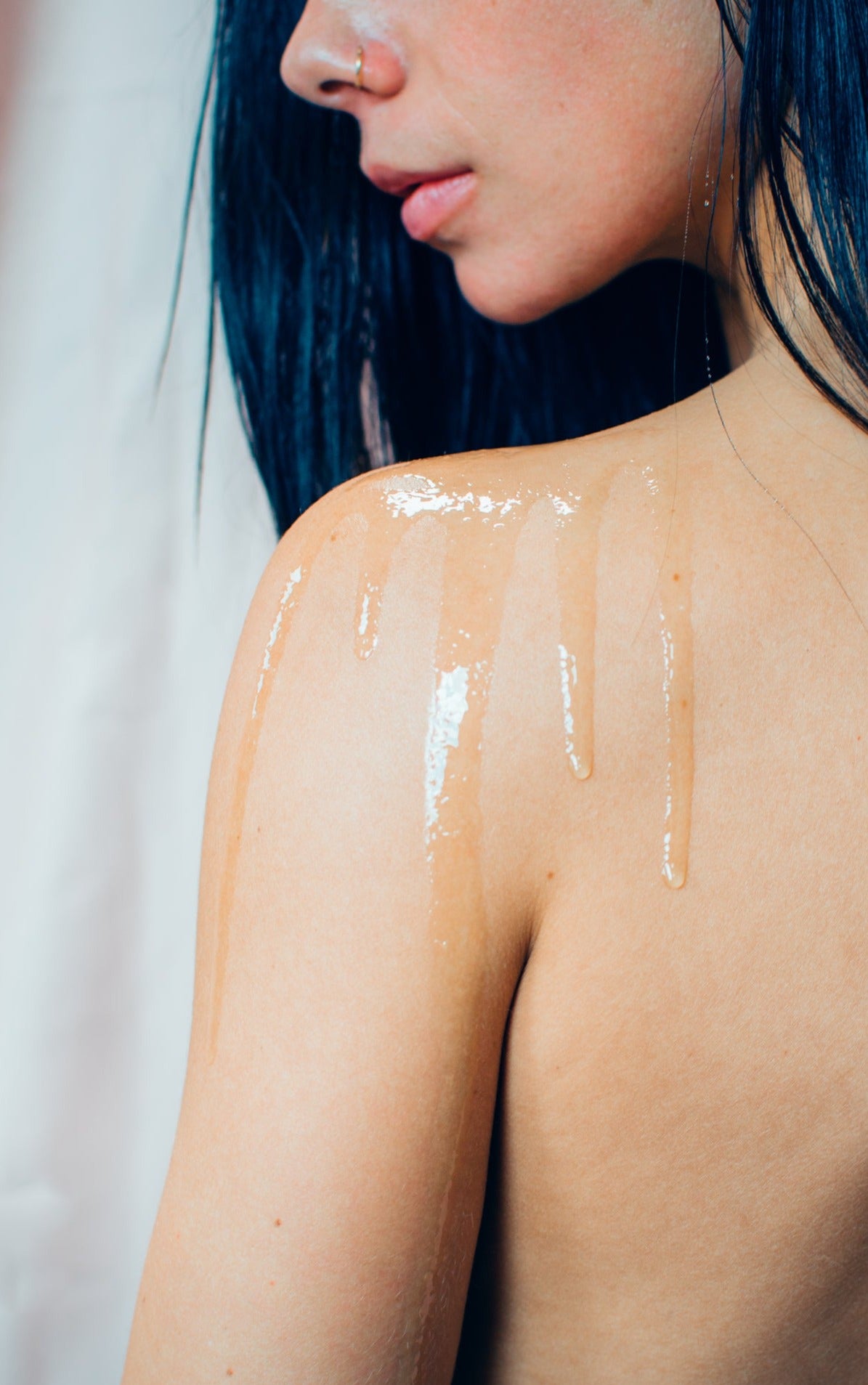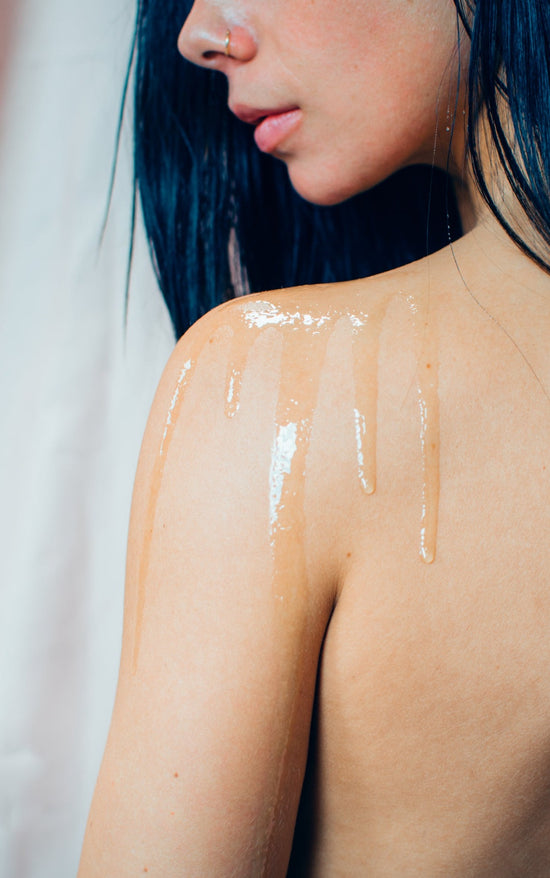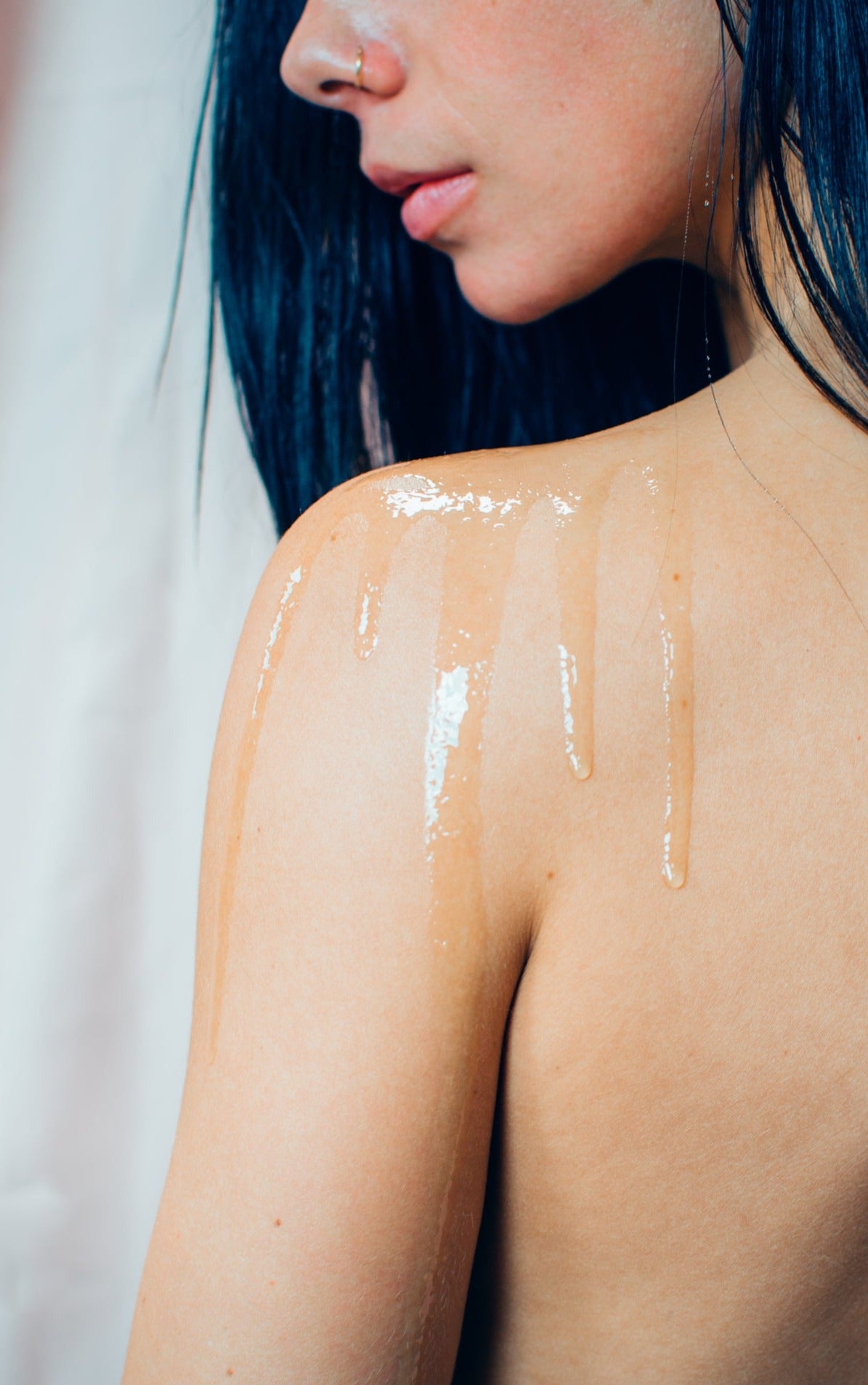 Benefits of Body Oiling
The simplicity of a daily body oiling practice belies its potential for initiating enormous shifts within us.
potency guaranteed

This oil was made with a process Anikó perfected over five years of experimentation. Far more of the plants' constituents have been extracted for an oil that's more aromatic and potent than a typical infused oil. In short, it's more lush and more effective.

When should I use a body oil?

Anytime. We especially love how it feels to massage our bodies with herbal oils just before we shower. The oil and water emulsify together for a deep moisturizing experience. Any extra oiliness is rinsed away, leaving your body perfectly soft.