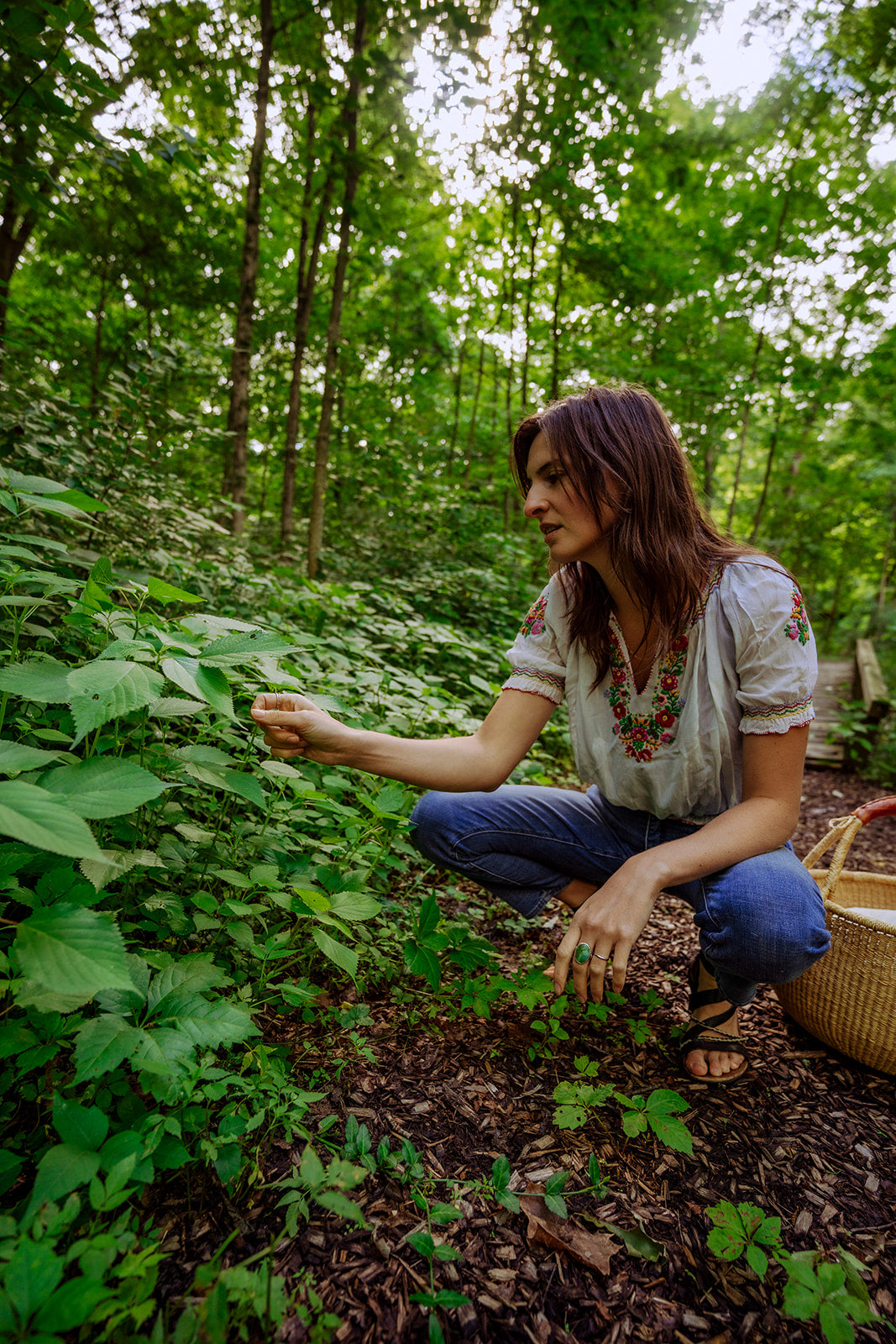 Hi, I'm Anikó. My work as a folk herbalist is rooted in the earth-based practices of our ancestors and is inspired by stories of the village herbalists (like my great Aunt Izus) in Hungary. For over a decade I've been studying and working with the plants in my bioregion. Through Wild Origins I offer herbal body care products and teach herbal folkways.
I've had the privilege of years spent studying under and apprenticing with some brilliant herbalists and attending dozens of workshops and conferences.  But the learning that lights me up the most is the sit-quietly-with-the-plants, get-messy-in-the-apothecary, and devour-hundreds-of-books kind.
Lately I've been distilling hydrosols, exploring the medicinals around the Great Lakes and Appalachian foothills, studying herbal energetics, researching Hungarian folk medicine, dyeing with botanicals, and learning how plants can help us integrate grief and trauma. I draw from all I'm currently curious about to formulate new products and seed my ever-expanding Patreon.
Patreon