Facial Set
Regular price
Sale price
$72.00 USD
Unit price
per
Sale
Sold out
The Facial Set contains three face oils and an optional face wash.

Frankincense + Calendula Oil. Jojoba is easily absorbed without clogging pores. Sunflower oil is absorbent and full of vit E. Ethically sourced frankincense resin, unlike the essential oil, contains anti-inflammatory boswellic acids. Calendula promotes tissue repair. read more
Comfrey + Calendula Oil. Grapeseed oil is a very light, mildly astringent oil.  Comfrey is unparalleled as an herb for repairing skin. read more
Vanilla + Rose Oil. Almond oil is appropriate for any type of skin and is particularly gentle.  Vanilla was first cultivated for use in ritual and as an aphrodisiac perfume. Rose is cooling, anti-inflammatory, uplifting, and gladdening.read more
This optional Face Wash will leave any skin type clear and super soft. 
Ingredients

f+c oil - organic, cold pressed sunflower oil grown in the midwest, jojoba oil, whole frankincense resin, calendula flowers

v+r oil - jojoba oil, sweet almond oil, rose petals, and whole vanilla beans

c+c oil - organic, cold pressed sunflower oil grown in the midwest, jojoba oil, comfrey, calendula flowers

with face wash - kaolin clay, ground organic oats, ground calendula, comfrey, rose

These face oils are made with whole plants, not their essential oils. This results in a much milder smelling oil with a wider range of benefits.

The plants are either certified organic, ethically wildcrafted by me, or homegrown with love and without chemicals.
Shipping & Returns

returns cannot be accepted due to the small size of my operation and the nature of my products. Read the ingredients and test the product on a small patch of skin first. That said, if you are unhappy, let me know and I will try my best to help.
Product Size

one 1 oz / 29 ml glass bottle

dropper top

two 2 oz / 60 ml glass bottles with dropper tops

with face wash - one 1 oz / 29 ml glass jar with metal lid
Care Instructions

keep bottle away from direct sunlight and heat
Share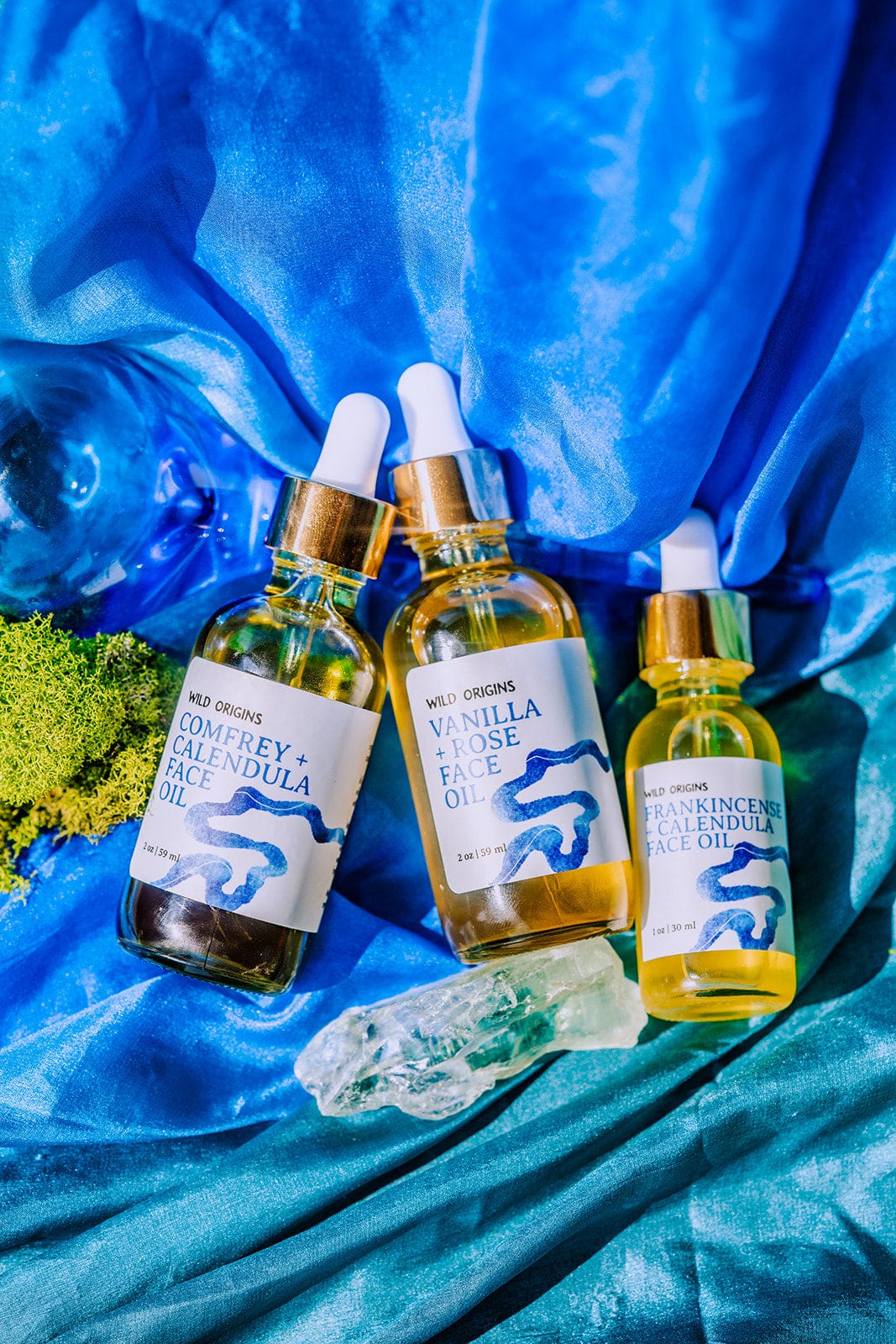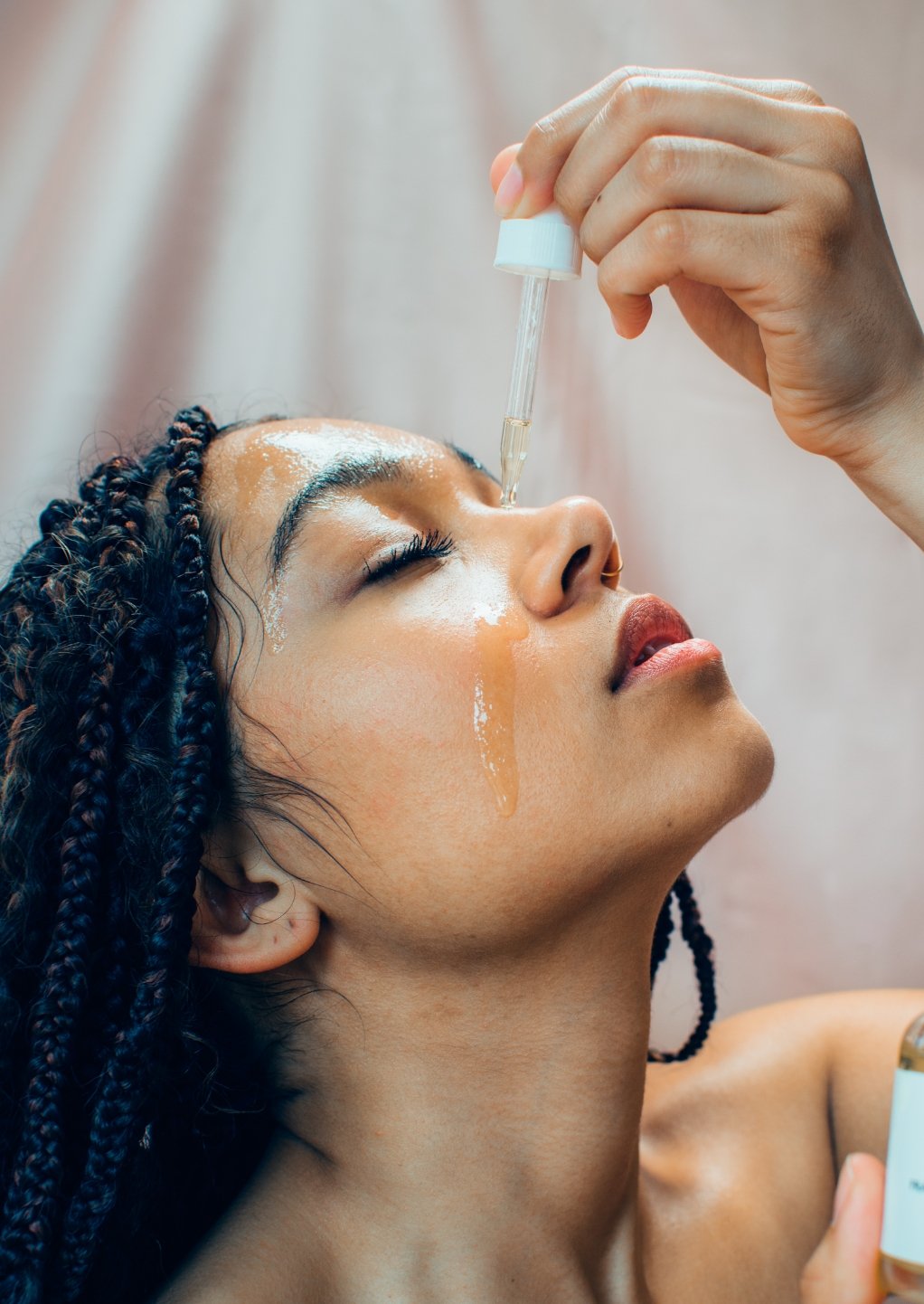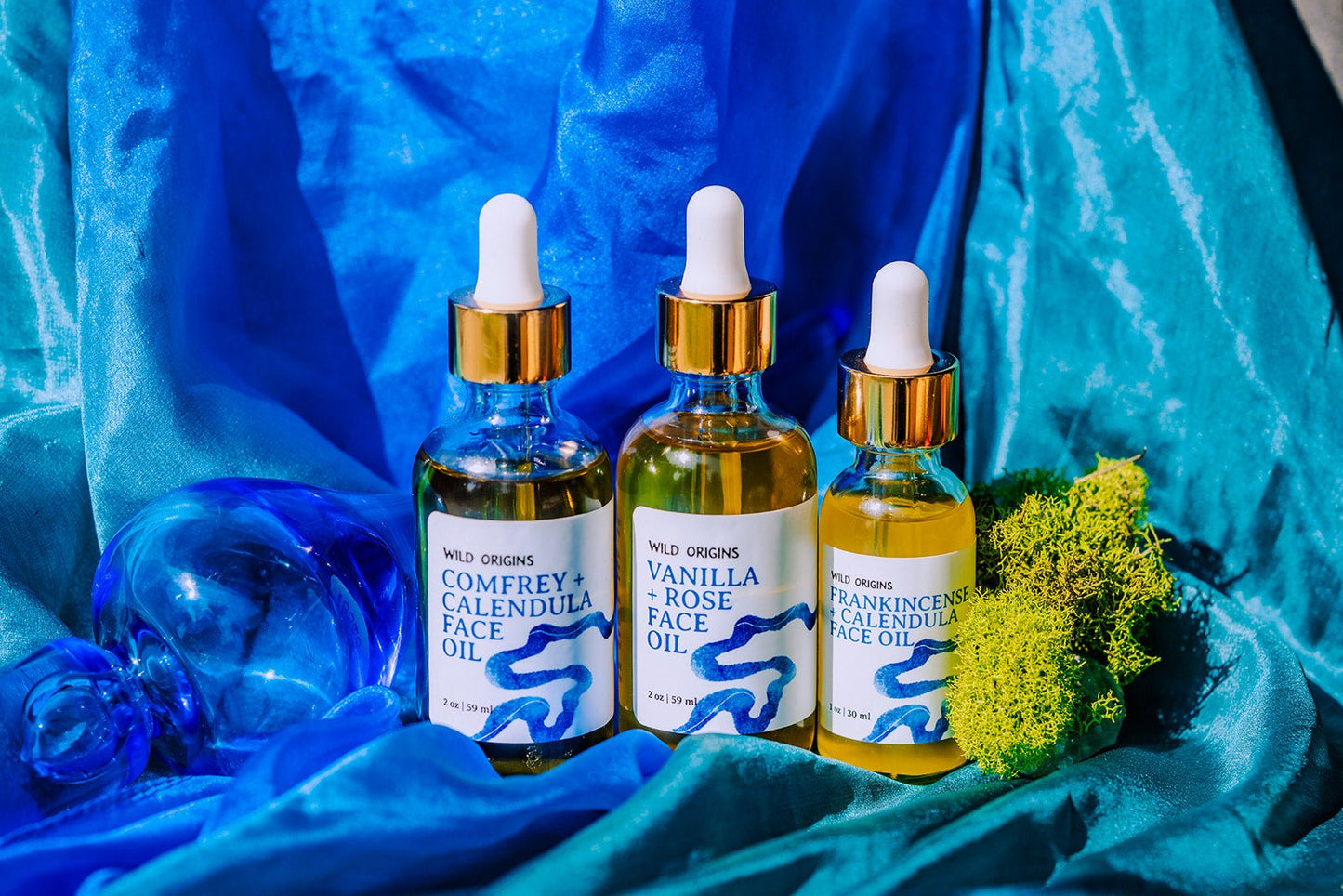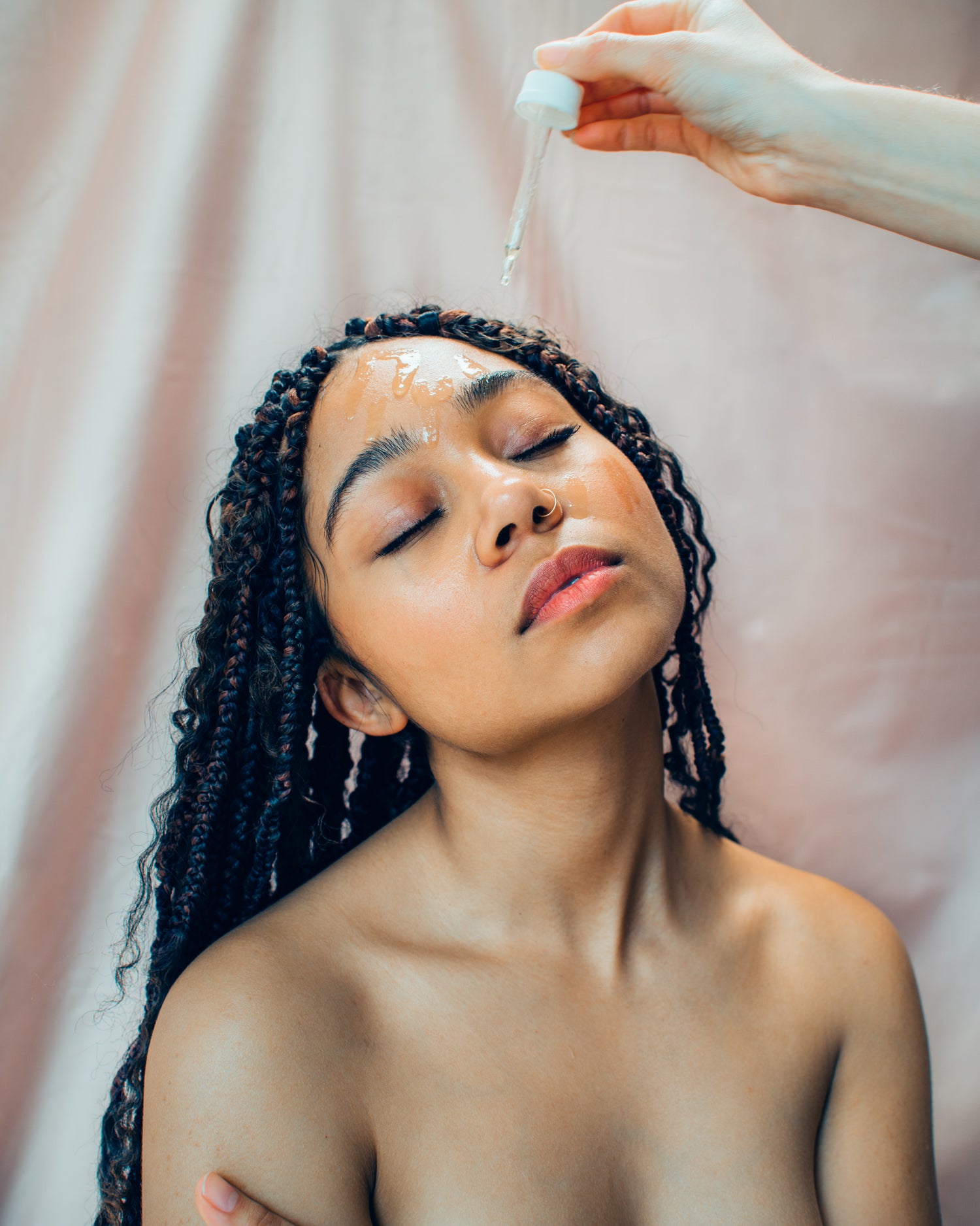 Which face oil is right for you?
If you're struggling to choose between face oils use this guide to help you decide which ones will best suit your needs.
potency guaranteed

This oil was made with a process Anikó perfected over five years of experimentation. Far more of the plants' constituents have been extracted for an oil that's more aromatic and potent than a typical infused oil. In short, it's more lush and more effective.

What if I have oily skin?

Oil can be used for any skin type as a moisturizer or cleanser without leaving you feeling greasy. It's just a matter of choosing the right oil and using the right amount.

Conventional chemical-filled cleansers and moisturizers easily interfere with our bodies' production and regulation of sebum, often exacerbating skin conditions and leaving us either extra dry and flaky or particularly greasy and acne prone.