Mineral Soak
Regular price
$20.00 USD
Sale price
$16.00 USD
Unit price
per
Sale
Sold out
For thousands of years Hungary's mineral-rich thermal waters have been soaked in and consumed for their therapeutic benefits. The waters contain a variety of dissolved minerals and trace elements like calcium, magnesium, sulfur, and carbonic acid  that help soothe inflammation and heal issues of the skin, joints, organs, and muscles. Each of the 1000+ springs has its own unique composition, and so people with particular ailments will sometimes  seek out particular springs. 
All of this was on my mind when I first formulated the Mineral Soak. I have chronic pain and I always find relief when I soak in hot, mineral-rich water. 
But epsom salts alone weren't enough for me. Without access to the thermal springs back home I found relief when I used magnesium chloride flakes, which are way more readily absorbed by the skin. I use these flakes in the Mineral Soak, along with two other kinds of salt.
Mineral rich salts and aromatic flowers come packed in a tall 8 oz jar. There is enough for a full strength bath. It can also be used in 3-4 foot baths. Just pour into warm, rather than overly hot, water.

Ingredients

magnesium flakes, epsom salt, pink himalayan salt, rose, cornflower, and some mica for a little shimmer

The plants are either certified organic, ethically wildcrafted by me, or homegrown with love and without chemicals.
Shipping & Returns

returns cannot be accepted due to the small size of my operation and the nature of my products. Read the ingredients and test the product on a small patch of skin first. That said, if you are unhappy, let me know and I will try my best to help.
Product Size

8 oz / 236 ml glass jar with metal lid
Care Instructions

keep jar away from moisture, direct sunlight, and heat
Share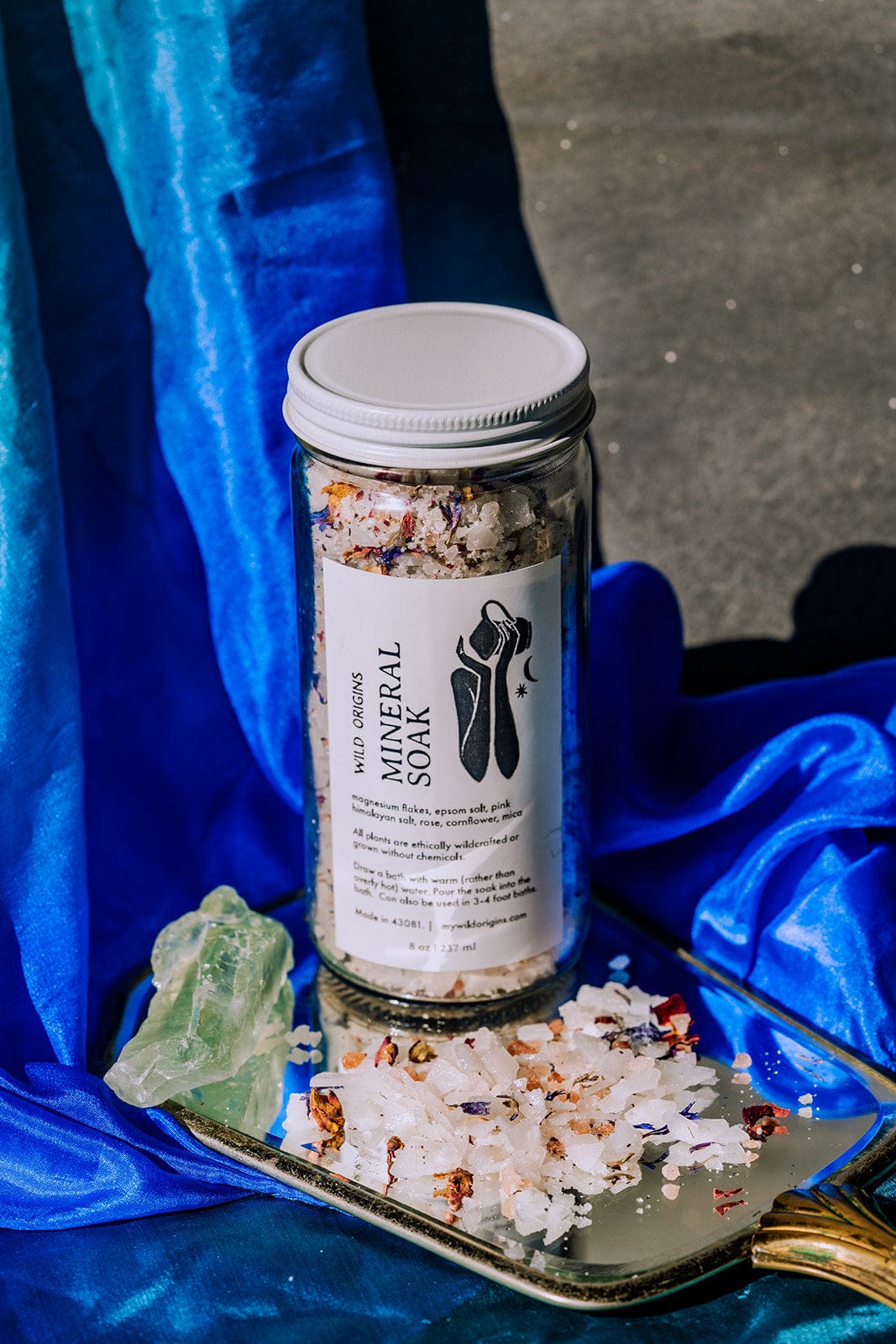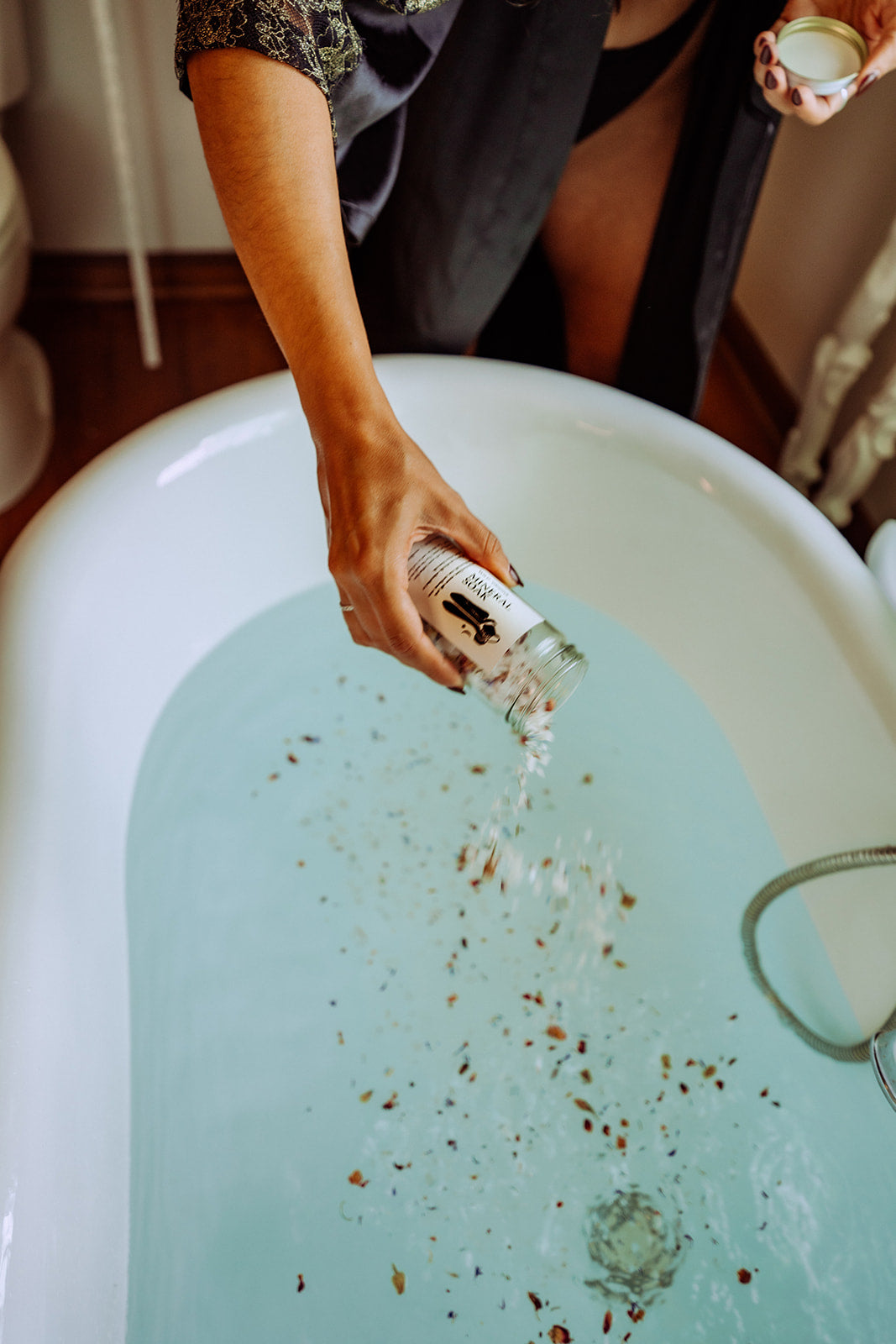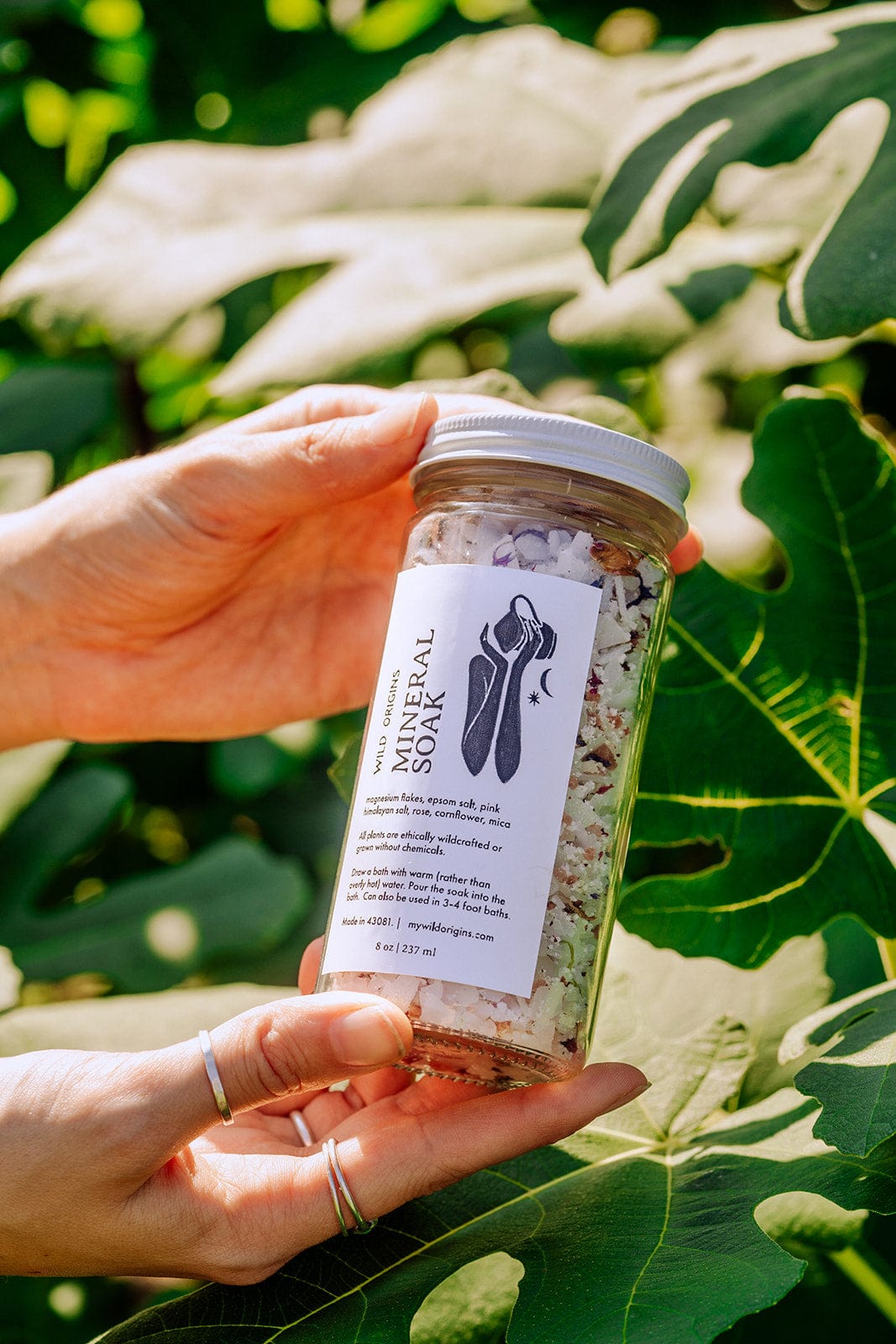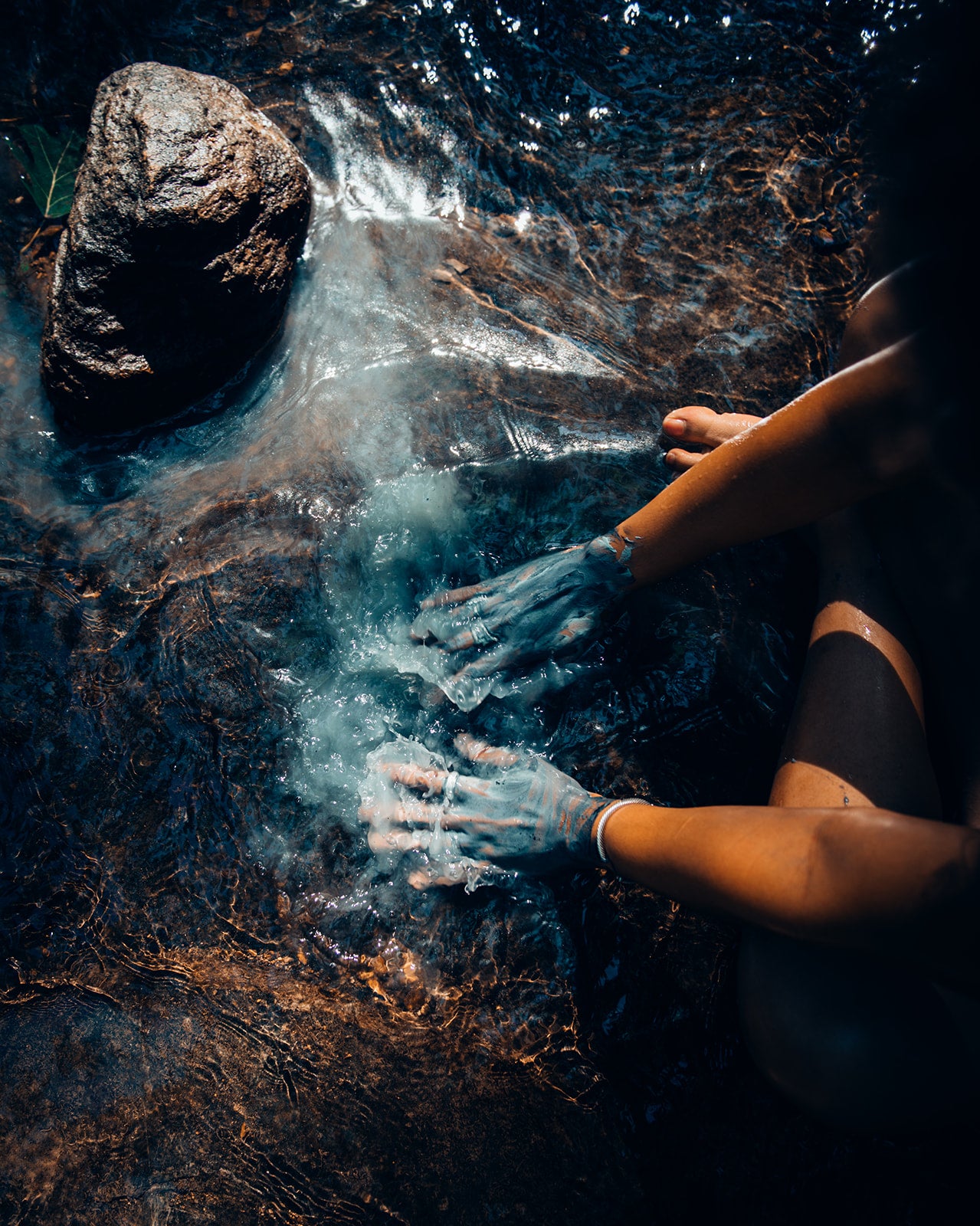 Medicinal Baths
In Hungary some of the thermal lakes and natural springs have not only spa complexes attached to them but also affiliated hospitals. Doctors prescribe particular waters to soak in for specified intervals to alleviate concerns from infertility to rheumatic pain or psoriasis, depending on the particular makeup of that pool.
Warm, Not Hot

The real deal in this mineral soak is the magnesium. To get the most of the magnesium in your bath, aim to keep the temperature under 100 degrees. The body is best at absorbing the magnesium below that temperature.

Signs of Magnesium Deficiency

Because of eating habits and deficient soil, many of us are deficient in magnesium without knowing it. Magnesium is unusual in that it can both be taken orally as a supplement or absorbed effectively through skin. Signs of needing more magnesium are fatigue, difficult sleeping, painful cramping, muscle aches or spasms, migraines, and a lower appetite.