Rose + Mugwort Body Oil
Regular price
Sale price
$18.00 USD
Unit price
per
Sale
Sold out
Mentioned by name in a 10th century healing spell, mugwort has been used in everyday household treatments for thousands of years... as well as in preparations for divination. Its Latin name, Artemisia, comes from Artemis, the Greek goddess of the moon. For some, mugwort encourages a dreamy state and dispels repetitive thoughts. For others, it brings surprisingly vivid dreams. Mugwort has also long been used as a soother.
For just as long rose has been used as food and medicine. The ancient scholar Pliny the elder (who died trying to save people from the eruption of Mount Vesuvius!) wrote about 32 different preparations made from rose. 
Rose is cooling, anti-inflammatory, uplifting, and gladdening. It can help us release anxiety and is a tool in working through grief and depression.
The softness and beauty of the rose is matched, of course, by its thorns: it is so tender while holding strong boundaries. The flowers draw in the nuzzling bees who pollinate and the thorns keep away the destructively browsing deer (but still allow birds in to eat the rosehips and distribute the seeds far and wide.) 
Ingredients

organic, cold pressed sunflower oil grown in the midwest, rose, mugwort.

This body oil is made with whole plants, not just their essential oils. This results in a much milder smelling oil with a wider range of benefits.

The plants are either certified organic, ethically wildcrafted by me, or homegrown with love and without chemicals.
Shipping & Returns

returns cannot be accepted due to the small size of my operation and the nature of my products. Read the ingredients and test the product on a small patch of skin first. That said, if you are unhappy, let me know and I will try my best to help.
Product Size

2 oz / 59 ml glass bottle

dropper top
Care Instructions

keep bottle away from direct sunlight and heat
Share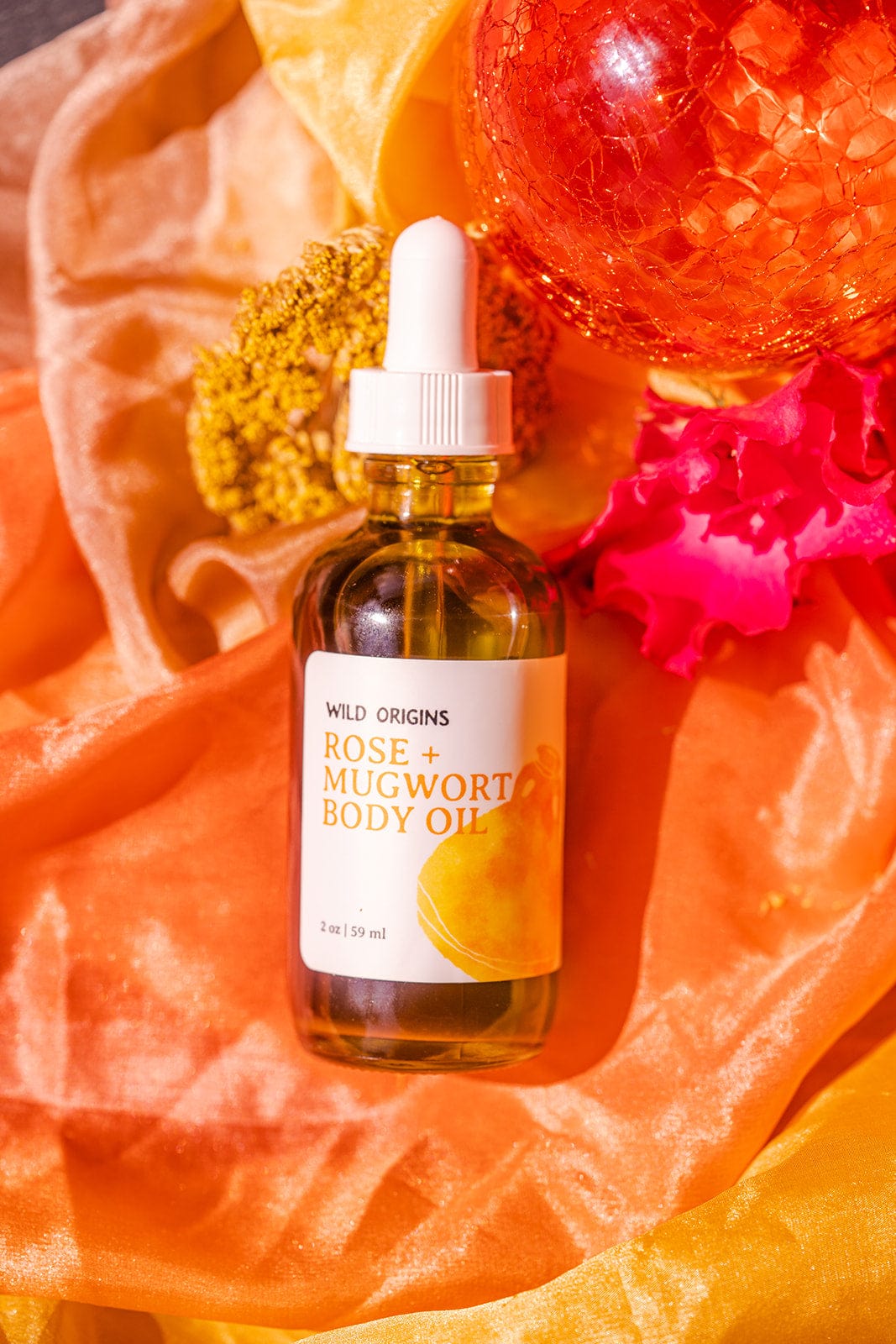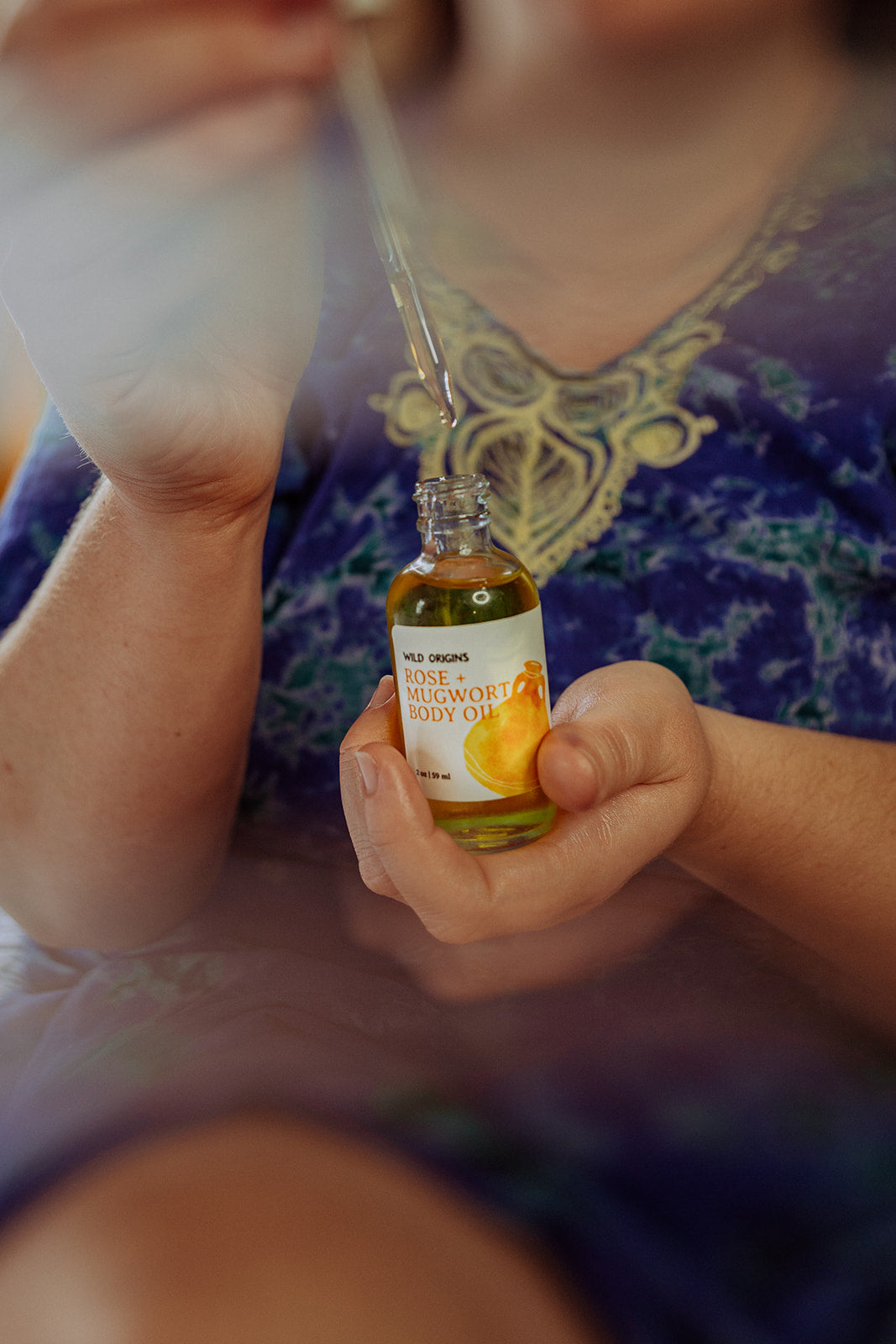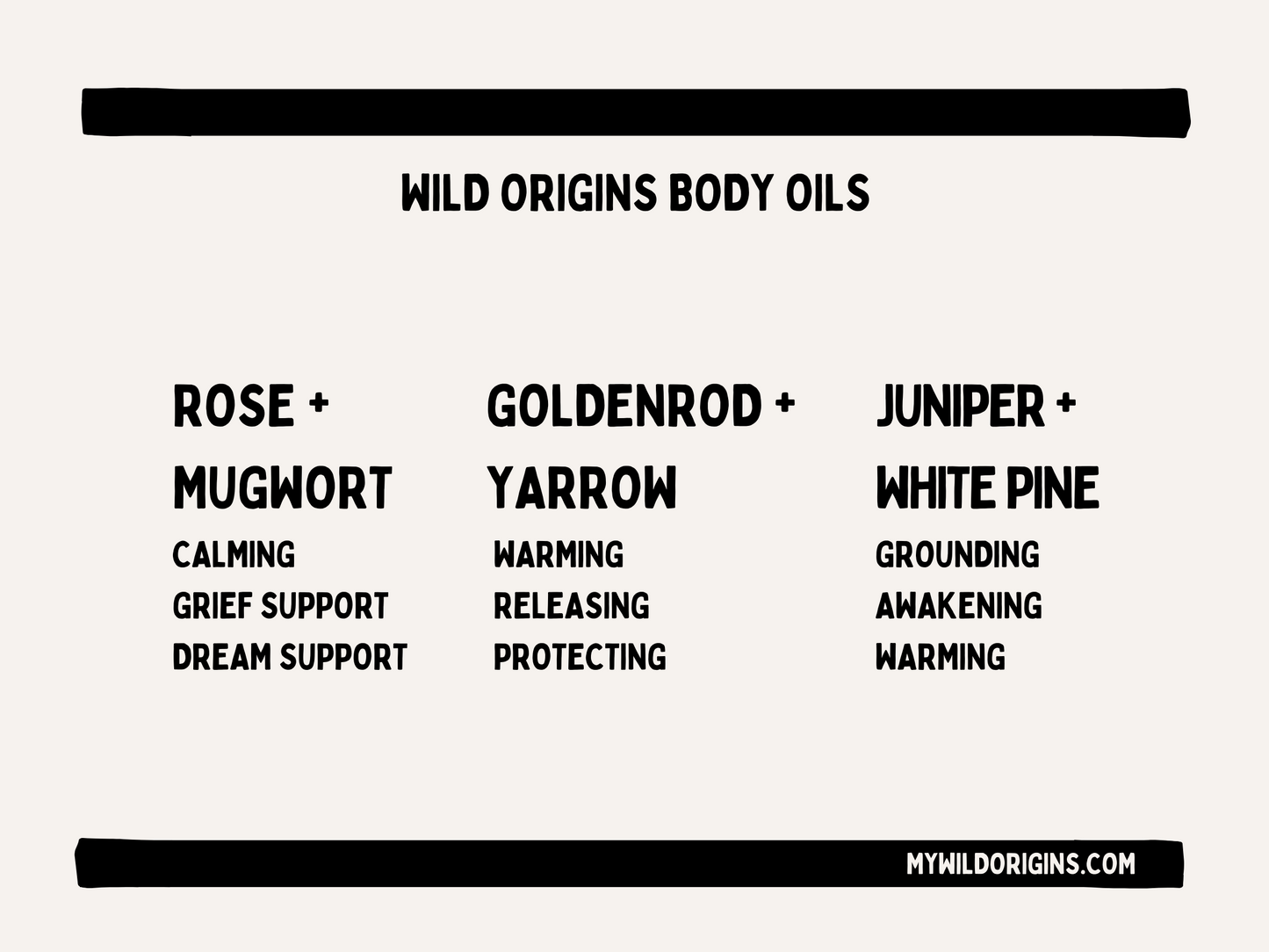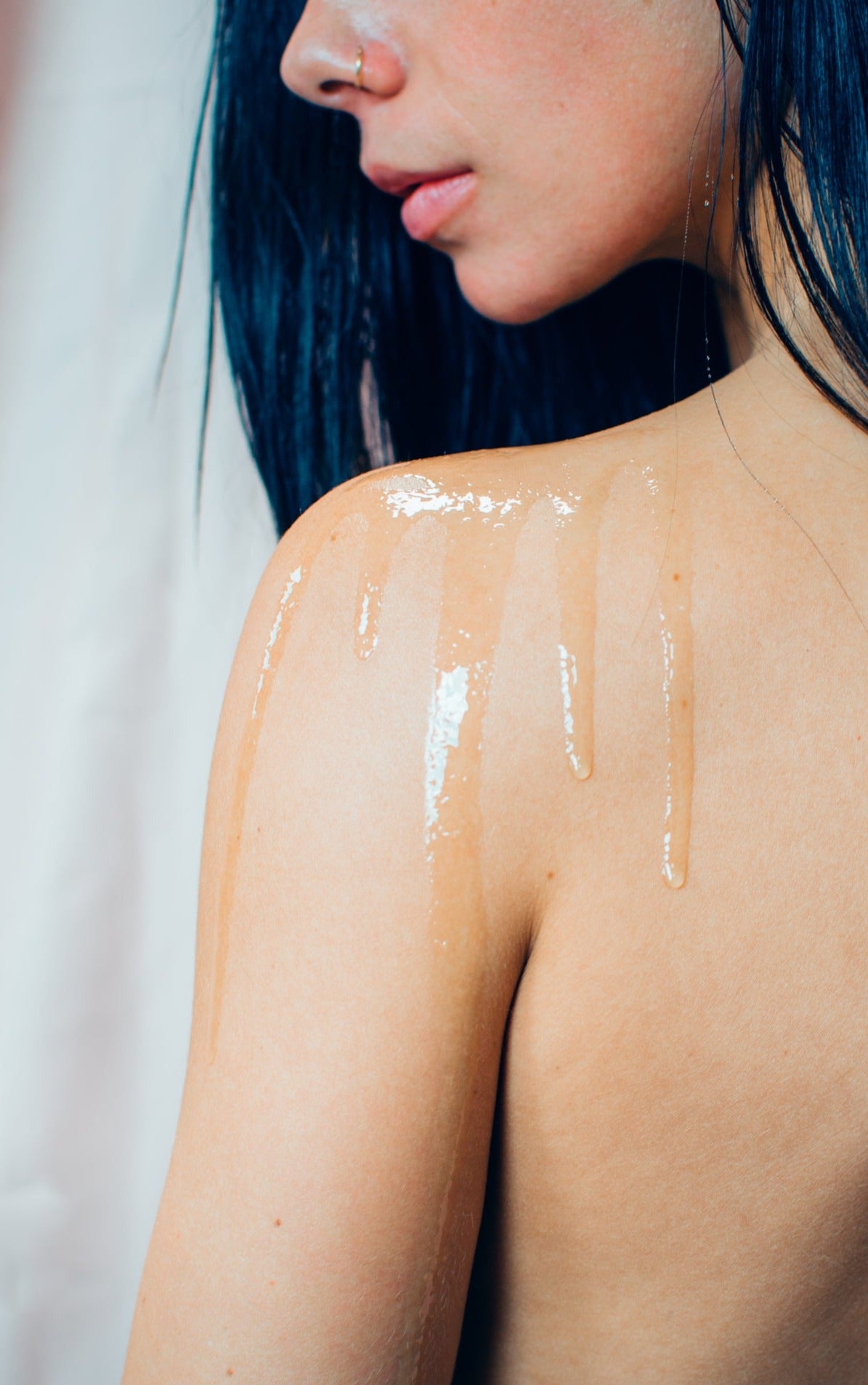 Benefits of Body Oiling
The simplicity of a daily body oiling practice belies its potential for initiating enormous shifts within us.
potency guaranteed

This oil was made with a process Anikó perfected over five years of experimentation. Far more of the plants' constituents have been extracted for an oil that's more aromatic and potent than a typical infused oil. In short, it's more lush and more effective.

When should I use a body oil?

Anytime. We especially love how it feels to massage our bodies with herbal oils just before we shower. The oil and water emulsify together for a deep moisturizing experience. Any extra oiliness is rinsed away, leaving your body perfectly soft.